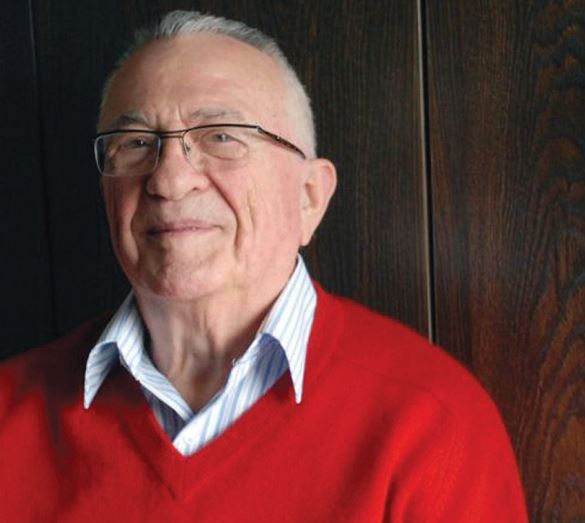 Mordechai Rechtman
Biography
Mordechai Rechtman, one of the world's finest orchestral wind players and Principal Bassoonist of the Israel Philharmonic Orchestra from 1946-91 has won international renown as a bassoonist, arranger, conductor and educator. His small and large-scale arrangements (numbering more than 200 at present) are performed throughout the world and have been recorded and published in over a dozen editions. His arrangements have been performed by orchestras, ensembles, chamber groups, artists and soloists such as Zubin Mehta, Itzhak Perlman, Yoel Levi, Israel Philharmonic, Atlanta Symphony, and the Jerusalem Symphony.
He has performed and collaborated with some of the greatest classical music icons of the 20th century including: Klaus Tennstedt, Sir John Barbirolli, Dimitri Mitropoulos, Charles Münch, Antal Dorati, Josef Krips, Leopold Stokowski, Georg Solti, Yehudi Menuhin, Gregor Piatigorsky, Artur Rubenstein, Carlo Maria Giulini, David Oistrakh, Igor Stravinsky, Eugene Ormandy, James Levine, Paul Kletzki, Sergiu Celibidache, Leonard Bernstein, Jascha Heifetz, Mstislav Rostropovich, Isaac Stern, Yo-Yo Ma, Rudolf Serkin, Claudio Abbado, Kurt Mazur, Charles Dutoit, Vladimir Ashkenazi, Lorin Maazel and Murray Perahia to name but a few.
Mordechai Rechtman is the winner of the 2004 award prize of the Israeli Minister Board of Education, Culture and Sports for his special contribution to music in Israel. From 1968 to 2002 he was the professor of music at the Rubin Academy of Tel-Aviv University. Rechtman was a guest professor in famed schools such as the Juilliard School of Music, the Royal Academy of Music in London, New England Conservatory, Academy of Music in Geneva and Indiana University School of Music. As a guest professor, he has often taught bassoon, coached chamber music, and conducted large wind ensembles and orchestras of both original music as well as his own arrangements.
Winner of the 1947 Prague Festival Prize, Rechtman's arrangements have been published by various publishers including Edition Wilhelm Hansen, Belwin Mills Publishing Corp, June Emerson Wind Music, Accolade Musikverlag and McGinnis and Marx.
From 1985 to 1991, Rechtman served as the music director and conductor of the Israel Chamber Orchestra Wind Ensemble. A founding member of the Israel Woodwind Quintet, Mordechai Rechtman has recorded for several labels, including for Decca, EMI, Deutsche Grammophon, Koch International Classics, SONY Classical and Meridian Records.
Mordechai Rechtman was the only Israeli to be chosen for the "World Symphony Orchestra" which performed at the opening ceremony of Disney World in October of 1971, under the direction of Arthur Fiedler.
Mordechai Rechtman's composition teachers included Ödön Pártos, Hanoch Jacoby, Moshe Lustig and Zeev Steinberg.
"My worthy colleague Mordechai Rechtman in appreciation and gratitude for his outstanding playing and excellent musicianship." -Dimitry Mitropaulos
"I wish to be amongst conductors what Mordechai Rechtman is amongst bassoonists. With greatest respect." -Sergiu Celibidache
"Mordechai Rechtman is a magnificent artist on the bassoon. He is a deeply musical player who would do credit to any orchestra on earth." -Leonard Bernstein
"Not Only one of the greatest bassoonists in the word, but if I could count on my fingers the great players I have known, he would certainly be among them." -Zubin Mehta
"Pleasure to be on the same stage with you, Bravo!" -Itzhak Perlman
Feel free to get in touch via the form and you will be answered as soon as possible.
Or send an email to: rechtmanmusic@gmail.com